Bratislava Airport (LZIB - BTS)
M. R. Štefánik Airport | Bratislava Aiport (IATA: BTS, ICAO: LZIB) is the main and largest international airport in Slovakia. The airport is located in Bratislava, the city that is sitting by the Danube River, and the only national capital bordering both Austria and Hungary with the gateway to three major cities in Eastern Europe; Vienna, Prague, and Budapest, the preferred destination for direct flights as well as technical stops and an excellent location for landing, handling and fueling at very competitive rates, offering the highest quality service levels.
At Bratislava airport, EURO AERO provides a wide range of aviation services including ground handling, fueling, flight permits, transportation, crew administration, and inflight catering. At EURO AERO, we work privately and have our own efficient and organized supervisors landside and airside, and can offer you services on credit too.
Services: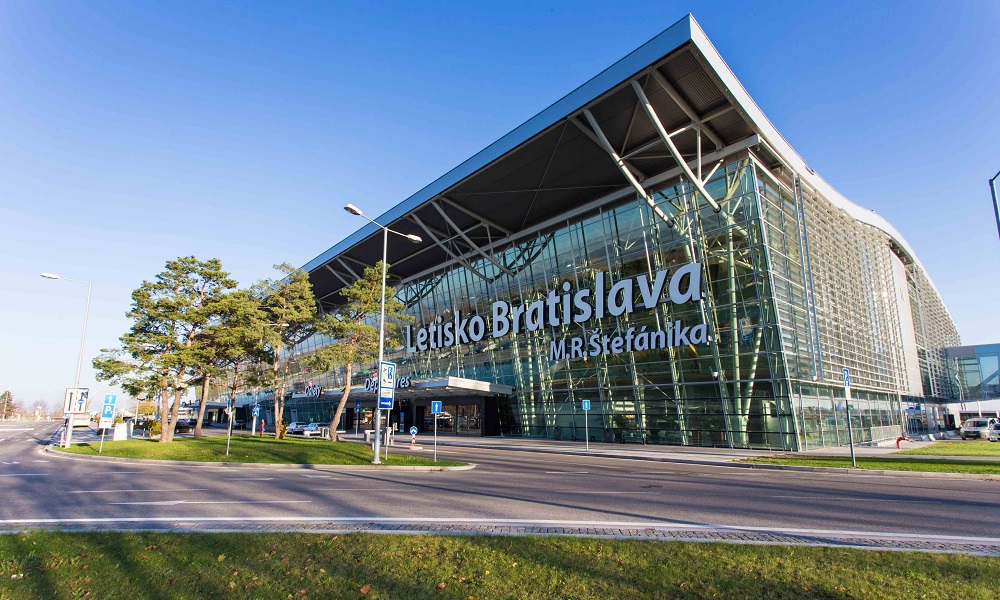 24/7 Operation

Ramp Supervision

Ground Handling and GSE Services     

Aircraft Refuelling

Flight Planning and NOTAMs

Landing Permit and Slot Arrangement 

Navigation Support

Inflight Catering

VIP Lounge

Crew Lounge

Crew and Passenger Transportation

Crew and Passenger Accommodation 
Airport information:
Opening Hours: H24 
Elevation: 436 ft / 133 m
Runway 13-31
Length: 3 190 m 
Width: 45 m
Category: III-A of the ICAO standard
Runway 02-44
Length: 2 900 m 
Width: 60 m
Category:  I of the ICAO standard
Fuel Available: AVGAS JET
VIP lounge: Yes
Fire CAT: 7
Feel free to contact us for any enquiry and our team can assist you immediately.
Enquire now: ops@euro.aero